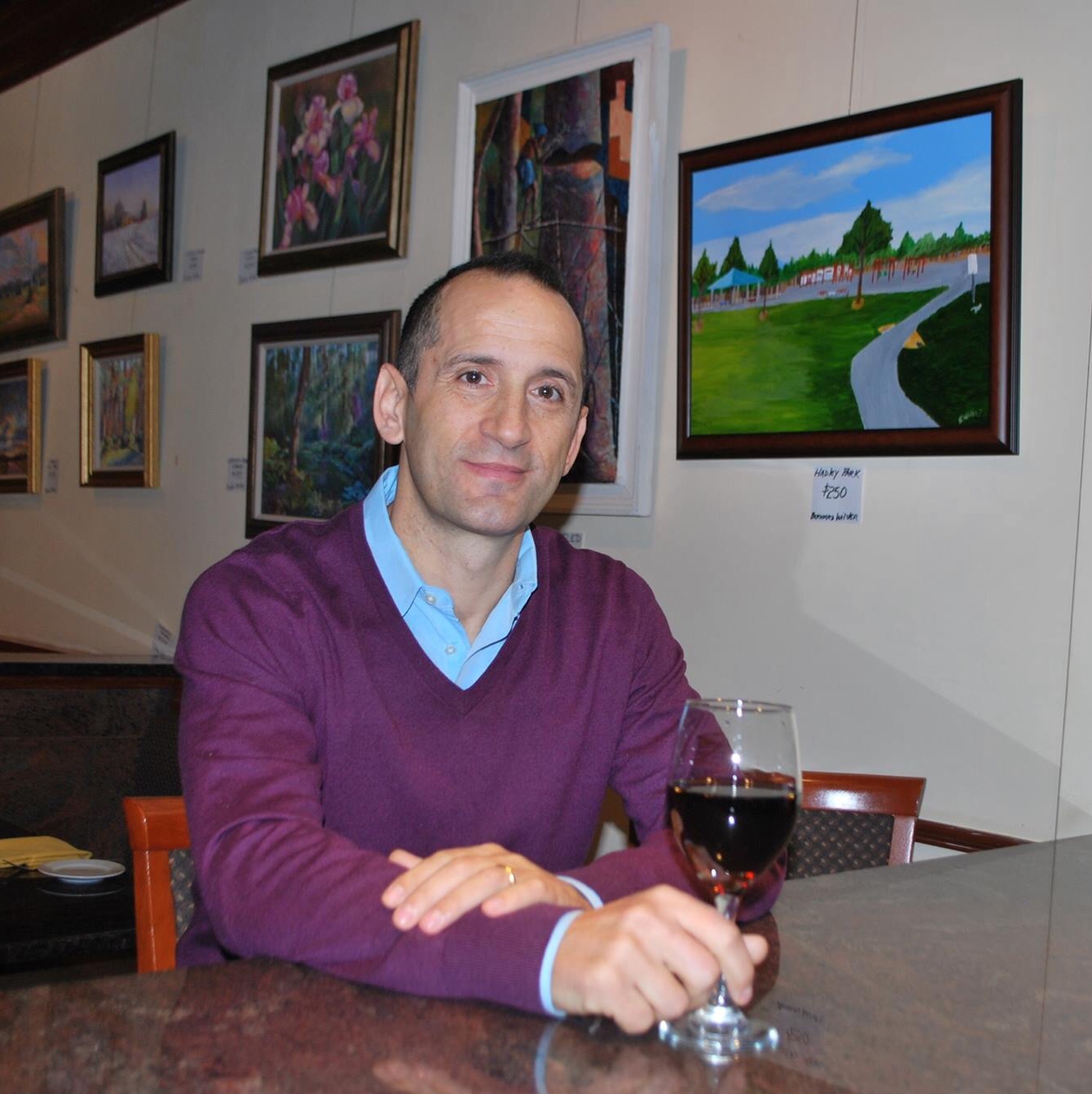 A warm welcome from Roberto Deias, owner of Amici Miei Ristorante
In 1986, Roberto Deias was studying the art of fine restaurant management in a hotel school on the island of Sardinia, "Pearl of the Mediterranean." Roberto had a dream that one day he would travel the world, find a good place to settle down and open a restaurant. A family-friendly restaurant that served simple, yet elegant and authentic Italian cuisine. A warm and welcoming place where diners would be treated like friends.
Ten years later, Roberto was recruited by Roberto Donna to work in his new restaurant in Chevy Chase, Arucola Osteria. His dream began to take shape in late-night conversations, and remained alive even when his career took him along a different path. Roberto honed his skills in the business of serving fine Italian cuisine and wine at Café Milano, Galileo, Al Tiramisu, and Sette Osteria.
And now Roberto has brought that dream to life in his restaurant, Amici Miei Ristorante (formerly in the Potomac Woods Shopping Center since 2005), in its new home in downtown Rockville.
So welcome, friends…welcome.